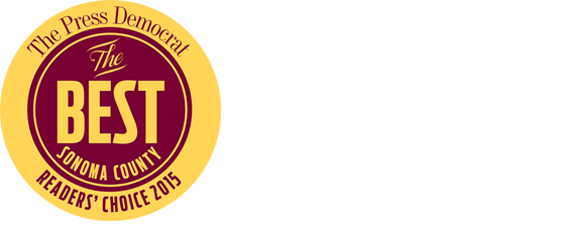 Voted the Best Nursery in Sonoma County
We did it again!  Thanks for once again voting King's Nursery as the BEST local nursery in Sonoma County.  In 2015, we won in both the Press Democrat as well as the Bohemian.
King's Nursery in Santa Rosa
Voted the best nursery in Sonoma County.
Open for Garden Fun
9-5 Monday-Sunday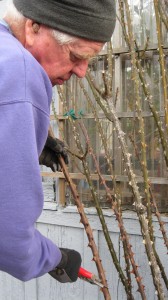 Timely tasks for a happy garden-
It's early pruning time! A lot of people start the pruning season off now, with stone fruits like peach, nectarine and plum. The essentials include:
– high quality pruners with a sharp blade. You'll want to make clean cuts without damaging or cracking the outer layers of the branches (we love Felco from Switzerland).

– nice sharp loppers and small saw. These tools can handle the thicker and more substantial limbs and branches.
– dormant spray. Apply after you finish pruning and cleaning up any debris. This will kill off any spores that would turn into diseases, especially the dreaded peach leaf curl. You"ll be glad you did it now, because it's ideal to apply the dormant spray twice more before spring- once now, once around Christmas, and a final time in early February (before the flowerbuds 'break', or pop open).
If you're feeling unsure about pruning your fruit trees, or maybe just want a refresher course,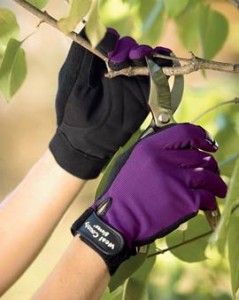 we have a great little book for $8.99 called How to Prune Fruit Trees and Roses, with easy-to-understand language and simple diagrams. Really makes it easy…..
Other things you can do this time of year:
Plant! It's prime time for roses, plus sweetpeas, camellias, rhododendrons, daphne and all kinds of colorful bedding plants- no need to wait until spring to enjoy some flowers. Don't forget about bulbs, too- get the last of the spring bulbs into the ground, and think about summer-blooming bulbs like begonias, dahlias and gladiolus, for sale in late January. Go to our website to learn more.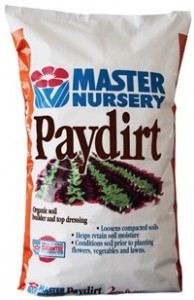 Mulch! Layer some compost over areas of compacted, poor soil. It will keep out weeds while slowly conditioning the earth below; the rains will cause a gradual percolation of compost tea to penetrate the area. It's also ideal to refresh any bark or other decorative mulch- just in time to beat all those pesky young springtime weeds.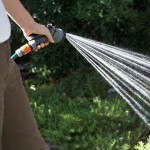 Protect! Things like citrus, bougainvillea and tropical hibiscus should remain under cover until danger of frost has passed. DO keep them watered, as we haven't had the usual rains (plus it's easy to forget the ones that are under eaves or porches, where they can't receive the rain) . DON"T start pruning these types of plants yet- even though the tips may look dead and ugly, they are acting as protection for the center of the plant, so if you cut them off you will be exposing vital living tissue to the elements.
Keep it up- your garden will be ready for spring in no time!